Brass Cylinder Adaptor Manufacturer, Supplier & Stockist in India - Kaliraj Impex
Kaliraj Impex is the one of the leading Brass Cylinder Adaptor Manufacturer and Supplier in India. We Manufacture and supply a comprehensive range of products, including Brass Cylinder Adaptor, Brass Cylinder Adaptor, Brass Dead Cap as the leading stockist of Brass Cylinder Adaptor. Kaliraj Impex should be contacted to check availability and pricing.
Kaliraj Impex is a privately held company that manufactures Brass Cylinder Adaptor to national and international standards. In India, you can get Brass Cylinder Adaptor for a low price. Our Brass Cylinder Adaptor comes in a number of diameters and can be cut and polished to meet your needs. Kaliraj Impex is a known company for manufacturing and supplying excellent quality products like Brass Cylinder Adaptors for a wide range of industrial applications include Chemical Industries, Oil & Gas Indutry, etc.
Brass Cylinder Adaptor Manufacturer, Brass Cylinder Adaptor Supplier, Brass Cylinder Adaptor Dealers, Brass Cylinder Adaptor Stockist in India
Kaliraj Impex is one of the largest Exporters of Brass Cylinder Adaptor of various kinds. Brass Cylinder Adaptor are used in a wide range of sectors and are manufactured with cutting-edge technology and top quality raw materials with cutting-edge qualities. Brass Cylinder Adaptor come in a variety of thicknesses, specifications, grades, and dimensions.
Brass Cylinder Adaptor are finished to meet the standards of the client in terms of dimensions and wall thickness, as well as heat treatment for more demanding applications. In general, Brass Cylinder Adaptor are made in accordance with current JIS, MSS, and ANSI standards.
Brass Cylinder Adaptor Specifications
Standard Specification :
Brass Cylinder Adaptor
Coating Fitting Faces :
Cold and Hot Dip Galvanized, Yellow Transparent, Oil Black Paint, Zinc Plated, Anti-rust Paint
Standard:
MSS-SP-43 Type A Fittings, MSS-SP-43 Type B Fittings, JIS B2313 Fittings, ANSI B16.9 Fittings, ANSI B16.28 Fittings, JIS B2312 Fittings, MSS-SP-43 Type b Fittings
Dimensions Class:
2000#, 3000#, 6000#, 9000#
Application:
Nuclear Power Plant
Natural Gas Industry
Fabrication Industry
Chemical Industry
Water Pipeline Industry
Oil And Gas Industry

Fitting Machining Equipment:
Press machine, electric bevelling machine, Bending machine, Pushing Machine, Sand-blasting machine etc
Rating Pressure:
Pressure Rating Of: 3000 LBS, 6000 LBS, 9000 LBS
Check Sizes:
(SMLS UPTO 24")
1/2" TO 36"
(Buttweld 8" TO 36" )
Thickness:
View Our Thickness: Schedule 5S, SCH10, SCH20, SCH10, SCH20, SCH30, SCHTD, SCH40, SCH60, XS, SCH80, SCH100, SCH120, SCH140, SCH160.
Why is the Brass Cylinder Adaptor Best?
Brass Cylinder Adaptor is best because it is a durable and long-lasting Flare Nut that can withstand high temperatures. It also has a wider thread than the standard Nut, so it will fit over larger diameter pipes. Brass Cylinder Adaptor is easy to install and has a high-quality finish. It can also be used in a variety of applications, which makes it a good choice for the home or commercial use.
Brass Cylinder Adaptor - Chemical Composition
| | | | | |
| --- | --- | --- | --- | --- |
| Brass | Cu | Fe | Pb | Zn |
| Min./Max. | 60.0-63.0 | 0.35 | 2.5-3.0 | Rem. |
| Nominal | 61.5 | – | 2.7 | 35.4 |
Brass Cylinder Adaptor Physical Properties
| | |
| --- | --- |
| Properties | US Customary |
| Electrical Conductivity | 26 %IACS @ 68 F |
| Thermal Conductivity | 67 Btu · ft/(hr · ft2·oF)at 68F |
| Modulas of Elasticity in Tension | 14000 ksi |
| Melting Point -Liquidus | 1650 F |
| Melting Point -Solidus | 1630 F |
| Density | 0.307 lb/in3at 68 F |
| Electrical Resistivity | 39.90 ohms – cmil/ft @ 68 F |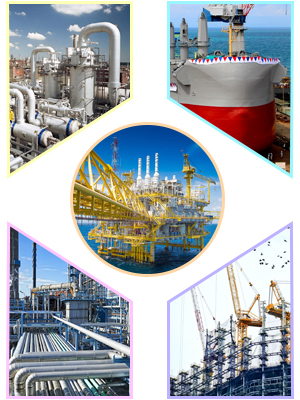 Product dependability and performance have created Kaliraj Impex leading Brass Cylinder Adaptor Manufacturer in Mumbai, India. Every month, we provide and export various grades of Brass Cylinder Adaptor to Indian ports in various parts of India, which are then exported to various nations. Due to our commitment to providing high-quality Brass Cylinder Adaptor at affordable prices with simple services, we have sales representatives in most of India's major cities, including: