Isolation Valve Manufacturer, Supplier & Stockist in India - Kaliraj Impex
Kaliraj Impex is the one of the leading Isolation Valve Manufacturer and Supplier in India. We Manufacture and supply a comprehensive range of products, including Isolation Valve as the leading stockist of Isolation Valve. Kaliraj Impex should be contacted to check availability and pricing.
Kaliraj Impex is a privately held company that manufactures Isolation Valve to national and international standards. In India, you can get Isolation Valve for a low price. Our Isolation Valve comes in a number of diameters and can be cut and polished to meet your needs. Kaliraj Impex is a known company for manufacturing and supplying excellent quality products like Isolation Valves for a wide range of industrial applications include Chemical Industries, Oil & Gas Indutry, etc.
Isolation Valve Manufacturer, Brass Reducing Union Supplier, Brass Union Stockist, Isolation Valve Exporter
Kaliraj Impex is one of the largest Exporters of Isolation Valve of various kinds. Isolation Valve are used in a wide range of sectors and are manufactured with cutting-edge technology and top quality raw materials with cutting-edge qualities. Isolation Valve come in a variety of thicknesses, specifications, grades, and dimensions.
Isolation Valve are finished to meet the standards of the client in terms of dimensions and wall thickness, as well as heat treatment for more demanding applications. In general, Isolation Valve are made in accordance with current JIS, MSS, and ANSI standards.
Isolation Valve Specifications
Copper Alloy Pipe Specification
ASTM B280 ASME SB280 / ASTM B68 ASME SB68
Sizes

Copper Round Pipe
Wall thickness: 0.2mm~120mm
Outside Diameter: 2mm~910mm
Copper Square Pipe
Wall thickness: 0.2mm~120mm
Size: 2mm*2mm~1016mm*1016mm
Copper Rectangular Pipe
Wall thickness: 0.2mm~910mm
Size: 2mm*4mm~1016mm*1219mm

Copper Pipe Schedule
SCH5, SCH10, SCH40, STD, SCH80, SCH160
Copper Pipe Length
Single Random, Double Random & Cut Length.
Material Test Certificates (MTC)
Material Test Certificates (MTC) as per EN 10204 3.1 and EN 10204 3.2
Marking
All Copper Pipes are marked as follows: Standard, Grade, OD, Thickness, Length, Heat No. (Or according to the customer's request.)
Copper Pipe Form
Hollow, Square, Round, Rectangular , Straight Pipes, Hydraulic Etc.
Copper Pipe Hardness
1/16 hard, 1/8 hard, 3/8 hard, 1/4 hard, 1/2hard, full hard, soft etc
Copper Pipe Material
T1, T2, C10100, C10200, C10300, C10400, C10500, C10700, C10800, C10910, C10920, TP1, TP2, C10930, C11000, C11300, C11400, C11500, C11600, C12000, C12200, C12300, TU1, TU2, C12500, C14200, C14420, C14500, C14510, C14520, C14530, C17200, C19200, C21000, C23000, C26000, C27000, C27400, C28000, C33000, C33200, C37000, C44300, C44400, C44500, C60800, C63020, C65500, C68700, C70400, C70600, C70620, C71000, C71500, C71520, C71640, C72200, etc.
Copper Pipe Finish
mill, polished, bright, oiled, hair line, brush, mirror, sand blast, or as required.
Copper Alloy Pipe End
Plain End, Beveled End, Treaded.
Copper Alloy Seamless Pipe size
4 to 219mm W. T.: 0.5 to 20mm
Why is the Isolation Valve Best?
Isolation Valve can be used in a variety of different ways and locations. This is because the pipe is not limited to being rigid and straight. Flexible pipes can bend and twist, which means they can be used in more places than rigid pipes.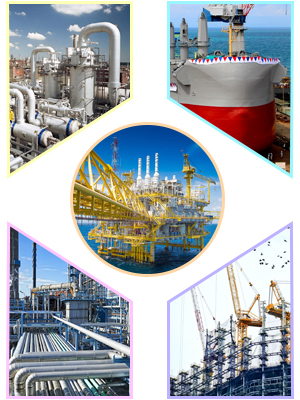 Product dependability and performance have created Kaliraj Impex leading Isolation Valve Manufacturer in Mumbai, India. Every month, we provide and export various grades of Isolation Valve to Indian ports in various parts of India, which are then exported to various nations. Due to our commitment to providing high-quality Isolation Valve at affordable prices with simple services, we have sales representatives in most of India's major cities, including: