Copper Brazing Rod Black Manufacturer, Supplier & Stockist in India - Kaliraj Impex
Kaliraj Impex is the one of the leading Copper Brazing Rod Black Manufacturer and Supplier in India. Copper Brazing Rod is an excellent and cost-effective way to repair radiator leaks and other Copper pipes and Fittings. We are the most versatile type of Rod for Brazing, as they can be applied to almost any type of metal and provide a strong, weld-like bond to the material. Copper Black rods are used for high temperature applications such as boiler leak repairs. Kaliraj Impex should be contacted to check availability and pricing.
Kaliraj Impex is a privately held company that manufactures Copper Brazing Rod Black to national and international standards. In India, you can get Copper Brazing Rod Black for a low price. Our Copper Brazing Rod Black comes in a number of diameters and can be cut and polished to meet your needs. Kaliraj Impex is a known company for manufacturing and supplying excellent quality products like Copper Brazing Rod Blacks for a wide range of industrial applications include Chemical Industries, Oil & Gas Indutry, etc.
Copper Brazing Rod Black Manufacturer, Copper Brazing Rod Supplier, Copper Brazing Rod Dealers
Kaliraj Impex is one of the largest Exporters of Copper Brazing Rod Black of various kinds. Copper Brazing Rod Black are used in a wide range of sectors and are manufactured with cutting-edge technology and top quality raw materials with cutting-edge qualities. Copper Brazing Rod Black come in a variety of thicknesses, specifications, grades, and dimensions.
Copper Brazing Rod Black are finished to meet the standards of the client in terms of dimensions and wall thickness, as well as heat treatment for more demanding applications. In general, Copper Brazing Rod Black are made in accordance with current API, ASTM, and ASME standards.
Why is the Copper Brazing Rod Black Best?
Copper brazing rods are black because they have a black oxide coating. The black oxide is a protective layer that prevents the copper from reacting with oxygen and water. The coating also prevents the metal from corroding.
Copper Brazing Rod Black Chemical Composition
| | | | |
| --- | --- | --- | --- |
| Element | Cu(1,2,3) | P | Ag |
| Grade | 92.9 | 7.1 | 0.0 |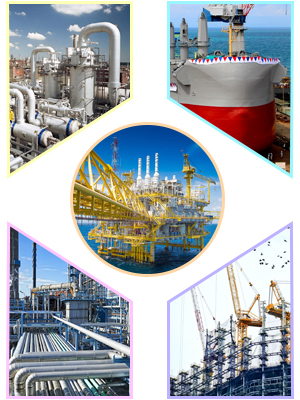 Product dependability and performance have created Kaliraj Impex leading Copper Brazing Rod Black Manufacturer in Mumbai, India. Every month, we provide and export various grades of Copper Brazing Rod Black to Indian ports in various parts of India, which are then exported to various nations. Due to our commitment to providing high-quality Copper Brazing Rod Black at affordable prices with simple services, we have sales representatives in most of India's major cities, including: