Cupro Nickel Rod Manufacturer, Supplier & Stockist in India - Kaliraj Impex
Kaliraj Impex is the one of the leading Cupro Nickel Rod Manufacturer and Supplier in India. We Supply our products with passion and precision to provide our customers with the best possible experience. Kaliraj Implex is a manufacturer of Cupro Nickel Rod in various sizes and lengths. We are provide their customers with quality products to suit their needs. Kaliraj Impex should be contacted to check availability and pricing.
Kaliraj Impex is a privately held company that manufactures Cupro Nickel Rod to national and international standards. In India, you can get Cupro Nickel Rod for a low price. Our Cupro Nickel Rod comes in a number of diameters and can be cut and polished to meet your needs. Kaliraj Impex is a known company for manufacturing and supplying excellent quality products like Cupro Nickel Rods for a wide range of industrial applications include Chemical Industries, Oil & Gas Indutry, etc.
Cupro Nickel Rod Manufacturer, Cupro Nickel Rod Supplier, Cupro Nickel Rod Stockist, Cupro Nickel Rod Dealers
Kaliraj Impex is one of the largest Exporters of Cupro Nickel Rod of various kinds. Cupro Nickel Rod are used in a wide range of sectors and are manufactured with cutting-edge technology and top quality raw materials with cutting-edge qualities. Cupro Nickel Rod come in a variety of thicknesses, specifications, grades, and dimensions.
Cupro Nickel Rod are finished to meet the standards of the client in terms of dimensions and wall thickness, as well as heat treatment for more demanding applications. In general, Cupro Nickel Rod are made in accordance with current API, ASTM, and ASME standards.
Cupro Nickel Rod Specification
Grade
Cupro Nickel Round Bar
Copper Nickel Square bar size
4 to 100mm
Cu-Ni Hollow Bar
32mm OD x 16mm ID to 250mm OD x 200mm ID)
Cupro Nickel Cold Drawn Hex Bar size
2-100mm A/F
Copper Nickel Angle bar size
3mm*20mm*20mm~12mm*100mm*100mm
Cu-Ni Rectangles Size
33 x 30mm to 295 x 1066mm
Cupro Nickel Cold Drawn Flat bar size
Thickness: 2 -100mm
Width: 10 to 500mm
Copper Nickel Channel Bar
80 x 40mm to 150 x 75mm section; 5.0 to 6.0mm thickness
Cu-Ni Section
3.0 to 12.0mm thickness
Cupro Nickel Cold Drawn Round bar size
Diameter: 3-~800mm
Copper Nickel Billet Size
1/2" to 495mm Diameter
Copper Nickel Surface
Bright, Hot Rolled Pickled, Cold Drawn, Sand Blasting Finished, Polished, Hairline
Cu-Ni Tolerance
H8, H9, H10, H11, H12, H13K9, K10, K11, K12 or as per clients' requirements
Cupro Nickel Cold Drawn Technique
Copper Nickel Hot Rolled, Cold Drawn, Cold Rolled, Forged Round Bar, Rod
Copper Nickel Condition
Hardened & tempered, annealed
Finish
Cold (bright) drawn, centreless ground, hot rolled, smooth turned, peeled, slit rolled edge, hot rolled annealed, Rough Turned, Bright, Polish, Grinding, Centreless Ground & Black
Form
Copper Nickel Round, Rod, T-Bar, Channel Bar, Precision Ground Bar, Flat Bar, Square Bar, Blocks, Round Rod, Rings, Hollow, Triangle, Rectangle, Hex (A/F), Threaded, Half Round Bar, Profiles, Billet, Ingot, I/H Bar, Forging etc.
Processing
Bar cutting to 650mm
Our Copper Nickel Round bar conforms to NACE MR0175/ISO 15156
Why is the Cupro Nickel Rod Best?
Cupro Nickel Rod is the best because it is durable, non-corrosive, and has excellent resistance to atmospheric corrosion.Cupro Nickel Rod is a type of Rod that is made from an alloy of Copper and Nickel. It has the strength to handle high pressure, but it also has the corrosion resistance that copper does not have. This makes it better for water systems that are exposed to saltwater or other types of corrosive environments.
Equivalent Grades of Cupro Nickel Rod
| | | |
| --- | --- | --- |
| STANDARD | WERKSTOFF NR. | UNS |
| Cupro Nickel 70/30 | 2.0882 | C71500 |
Cupro Nickel Rod Chemical Composition
| | | | | | | |
| --- | --- | --- | --- | --- | --- | --- |
| Grade | Cu | Mn | Pb | Ni | Fe | Zn |
| Cu-Ni 70-30 | 65.0 min | 1 max | .05 max | 29-33 | 0.4-1.0 | 1 max |
| Cu-Ni 90-10 | 88.6 min | 1.0 max | .05 max | 9-11 max | 1.8 max | 1 max |
Cupro Nickel Rod Mechanical Composition
| | | | | | |
| --- | --- | --- | --- | --- | --- |
| Element | Density | Melting Point | Elongation | Yield Strength (0.2%Offset) | Tensile Strength |
| Copper Nickel 90-10 / 70-30 | 0.323 lb/in3 at 68 F | 2260 F | 30 % | 20000 psi | 50000 psi |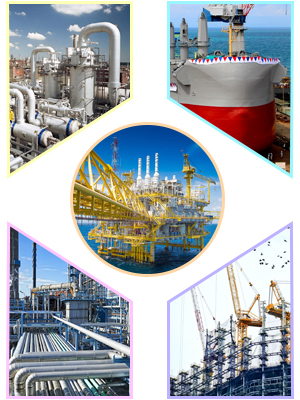 Product dependability and performance have created Kaliraj Impex leading Cupro Nickel Rod Manufacturer in Mumbai, India. Every month, we provide and export various grades of Cupro Nickel Rod to Indian ports in various parts of India, which are then exported to various nations. Due to our commitment to providing high-quality Cupro Nickel Rod at affordable prices with simple services, we have sales representatives in most of India's major cities, including: